At home therapy appointments.
For you and your family.
$0 co-pay.
Tele-Therapy provides peace of mind from the comfort of home with access to licensed therapists* for one small monthly fee.
Overwhelmed, stressed, or anxious
Feeling down, depressed, or lonely
Struggling with a personal issue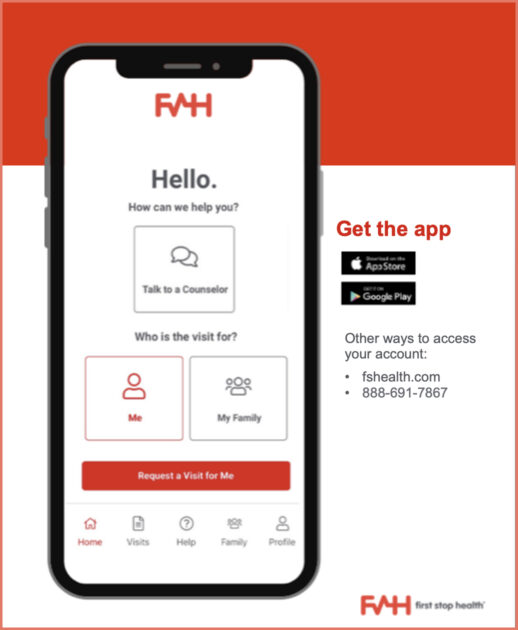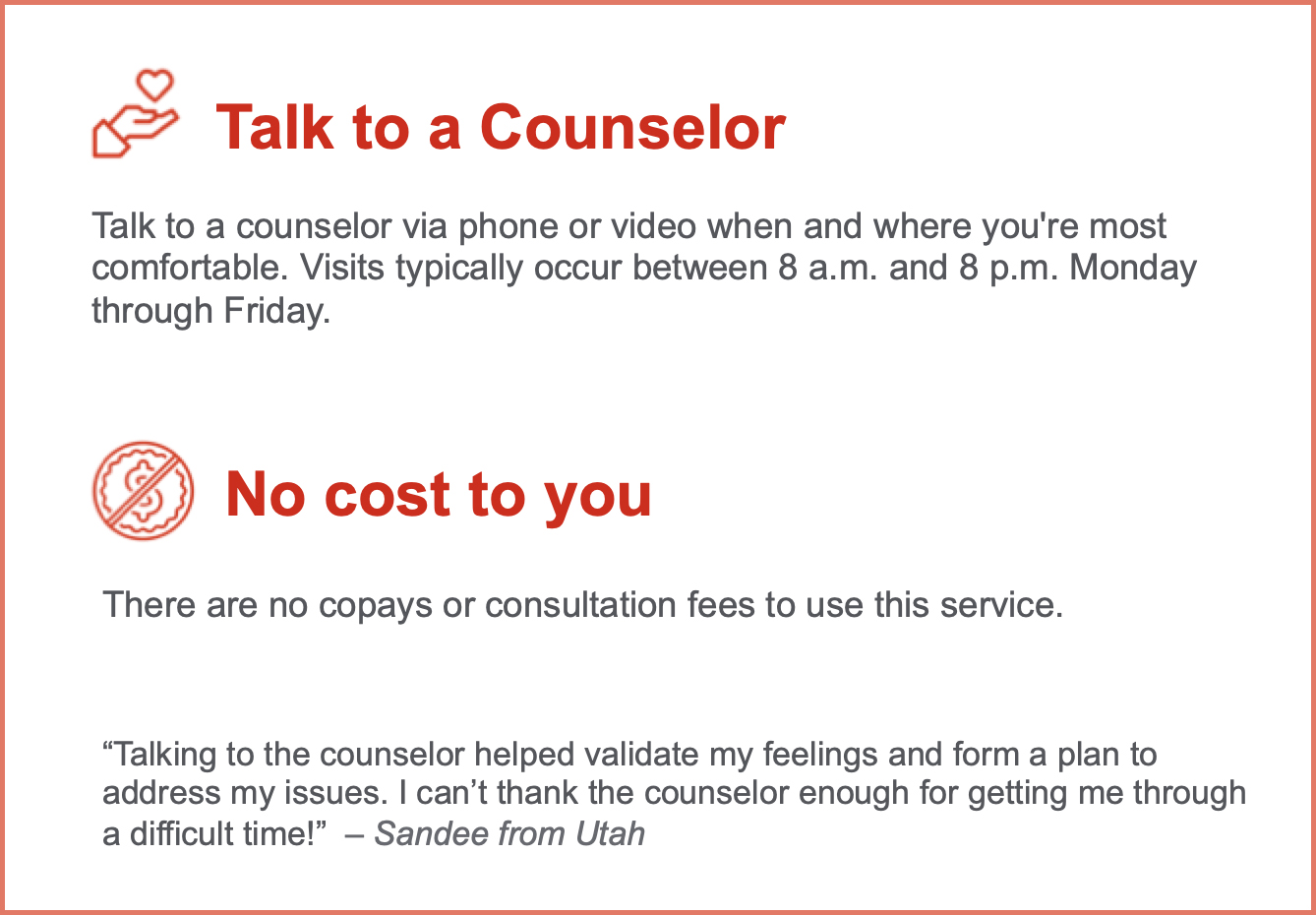 • Establish an ongoing relationship with a licensed therapist through video or phone sessions
• Get support for anxiety, depression, stress/PTSD, panic disorder, grief, family & marriage issues, and more
• $0 first-time visit fee with a therapist and $0 for all follow up visits with the selected therapist
• Includes access for your entire family (and children 13-26 years old)
• All for less than 1/2 the cost of one counseling session!
It's also really easy to use.

Get matched with the right therapist.
Schedule an appointment seven days a week.
Have a session by phone or video from wherever you are.

Support your healthiest life.
Tele-Therapy FAQs.
Disclaimer.
BACK
*All appointments dependent on availability in your state. Due to the COVID-19 Pandemic, wait times may be longer than normal. For new subscriptions purchased by the 15th of the month, Tele-Therapy + Tele-Medicine services will start on the 1st of the next month; new subscriptions purchased after the 15th are activated on the 1st of the month after.