At home therapy appointments.
For you and your family.
$0 co-pay.
Tele-Therapy provides peace of mind from the comfort of home with access to licensed therapists.*
Overwhelmed, stressed, or anxious
Feeling down, depressed, or lonely
Struggling with a personal issue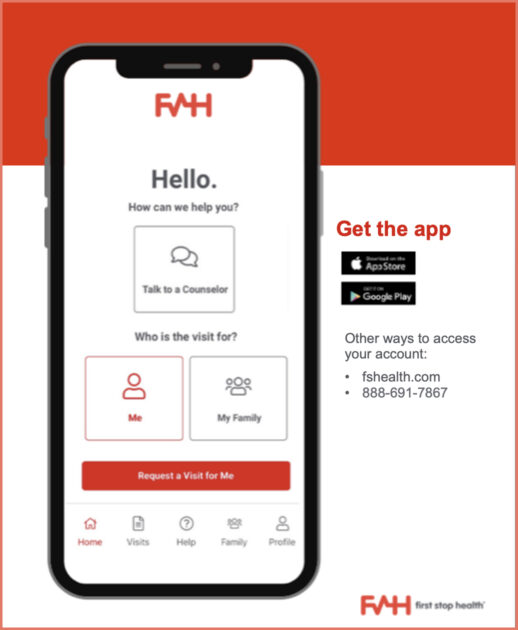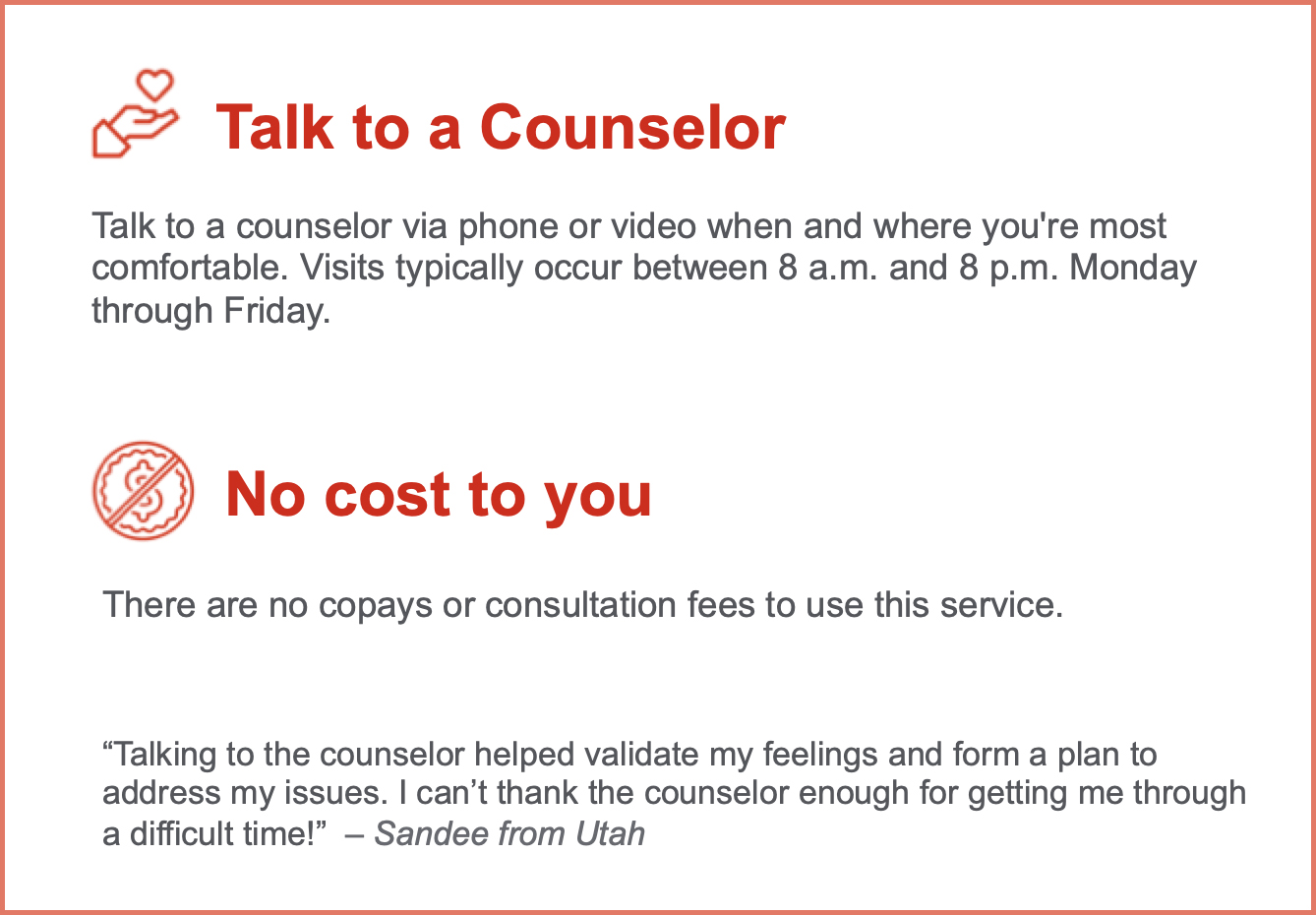 • Establish an ongoing relationship with a licensed therapist through video or phone sessions
• Get support for anxiety, depression, stress/PTSD, panic disorder, grief, family & marriage issues, and more
• $0 first-time visit fee with a therapist and $0 for all follow up visits with the selected therapist
• Includes access for your entire family (and children 13-26 years old)
• All for less than 1/2 the cost of one counseling session!
It's also really easy to use.

Get matched with the right therapist.
Schedule an appointment seven days a week.
Have a session by phone or video from wherever you are.

Support your healthiest life.
Tele-Therapy FAQs.
Disclaimer.
BACK
*Although our network of licensed professionals is over 30,000 strong, all appointments depend on availability in your state. For new subscriptions purchased by the 13th of the month, Tele-Therapy services will start on the 15th of the month; New subscriptions purchased by the 12th of the month are activated by the 15th of the month, new subscriptions purchased by the 25th of the month are activated by the 1st of the following month.