Don't just survive when you can thrive.
The news lately has only made things more clear: too many of us live on the financial breaking point. Too many of us are stressed, anxious, and struggling, and it's impacting our emotional and mental health. To put it bluntly, the downstream consequences of living like this affect our relationships, our families and friends, our careers—and our lives.

The 2 most essential things we need right now are ways to get some financial help and access to affordable health and well-being resources.

We built LIVING 2.0 Essentials to take care of both.

Scroll on to see how.
We developed three different bundles of benefits with you in mind. All of them include Start LIVING 2.0 to give you award-winning programs to help address your mental health, and LIVING 2.0 Save to get you the financial relief you need.

Start LIVING 2.0 is a collection of 6 health + well-being programs that address the most important areas of your emotional life. Your relationships, stress + anxiety, child development issues, personal safety, self-testing for PTSD and other Traumas, plus an award-winning mobile app to help with sober living.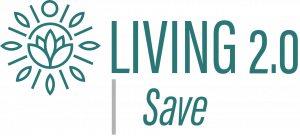 LIVING 2.0 Save gives you 7 different programs and a ton of ways to save money—and make money. You could be saving up to $500+ a month (for real). We even offer a 100% money-back guarantee on your first month.
Our Essentials are good for you.
3 options to help you stay healthy and save money. That's LIVING 2.0 Essentials.

Essentials+ includes everything in Essentials, plus Tele-Therapy: you + your family get unlimited therapy sessions with $0 co-pays.
EXPLORE ESSENTIALS+

Essentials Premium includes everything in Essentials and Essentials+ and you also get Tele-Medicine: grab your device, see a doctor, no insurance necessary.
EXPLORE PREMIUM
Save real money.
Get real help.
From any device.
24/7.

Smart Sober Living

We are excited to have teamed up with Smart Sober Living as the behavioral health component of our program, PRO IV. We believe Smart Sober Living is the first line of defense, because where the head goes, the body goes...

Smart Sober Living

Whether dealing with it personally or through a loved one, substance abuse touches almost everyone. Smart Sober Living offers new hope. It's affordable, convenient, and private. I highly recommend this game-changing program.

Child Development

Child Development has really taken the most relevant information about my children's health and wellness issues and distilled it down to one site where I can find everything I need.

Relationship Health

Thanks again, Relationship Health! It's already helping our relationship and we have only been members for one week.

Relationship Health

My boyfriend was skeptical, but once we tried it out, it really had an immediate effect of improving our relationship by getting us to be much clearer and more honest about our needs, and because of that, we are now communicating much more about what is most important to us.

Social Anxiety Relief

In a fun way, Social Anxiety Relief provides feedback on your "Big Five" personality traits. If you're interested in self-improvement, and increasing your emotional intelligence, I highly recommend Social Anxiety Relief.

Travel, Entertainment, and Dining Discounts

Through Travel, Entertainment, and Dining Discounts, my husband and I have been staying in resort properties that we would have never known were available otherwise, and it's so much cheaper!

Travel, Entertainment, and Dining Discounts

We're always eating out, especially after the kid's games or practice. We use our Travel, Entertainment, and Dining Discounts dining app and literally save money every week at places we already go to like Sonic, Steak N Shake, and Papa Johns.

Child Development

We believe that the educational tools and resources will provide timely and much needed resources to our community of parents and children who will benefit from everything that Child Development offers.

Child Development

The reference section was easily understandable. This is a course that a parent will feel comfortable referring to for informative, easy to put into practice information and guidelines. Very, very helpful!

Smart Sober Living

Smart Sober Living blends addiction recovery with 21st century technology making affordable life-saving recovery support available 24/7. Their comprehensive program integrates with clinical best practices and time-tested 12-step principles. This one-of-a-kind system is a must have for individuals, organizations, and treatment providers.

Relationship Health

When I'm struggling in a relationship I'm usually afraid to tell my partner because of fear of a negative reaction, but introducing sensitive topics through Relationship Health is a non-aggressive way to resolve that problem. I really love using Relationship Health.

Child Development

I LOVED all of the alternative/naturopathic suggestions and that you included their origins. EXCELLENT!

Social Anxiety Relief

I think people who use Social Anxiety Relief will become more adept in all their relationships, more knowledgeable about themselves, and ultimately, more resilient. Well done!

Child Development

The objectives were helpful. It told me straight away what I could expect from each course. The Pre-test was great! I felt like it gave me a chance to test my own knowledge, making the courses more relevant. It peaked an interest I didn't know I had.

Relationship Health

A convenient, fun, and affordable way to heal and grow the most important relationship in your life.

Social Anxiety Relief

Congratulations! Social Anxiety Relief leads users painlessly through evidence-based information drawn from positive psychology, cognitive-behavior therapy, couples therapy, brain research, and other approaches that build resilience, optimism, and hope. I think it spearheads a revolution in mental health apps.

Travel, Entertainment, and Dining Discounts

I've been migrating over to buying more and more things online, and the Travel, Entertainment, and Dining Discounts shopping portal has been a great tool to save money at places I'm already shopping at. Combine this by paying with Cash Back Mall and I'm pretty psyched about my cash-back savings.

Social Anxiety Relief

Social Anxiety Relief is an innovative way to learn positive coping skills and strategies for better psychological health. The interactive learning format using detailed stories with other virtual characters was very effective. Great app!

Smart Sober Living

Our technology at DripFusion provides patients an alternative to opioid use. This patient population needs around-the-clock support to avoid situations that trigger their addictive behaviors. Smart Sober Living is a great resource for our patients.

Child Development

I can't tell you how refreshing it is to see a more natural approach to mental health. Including the different options of supplements, therapies, and activities is a very important mission to me and I am so glad to see that this site is promoting this idea.